By Kathryn Vasel at CNN Money NYC http://money.cnn.com/2015/01/19/luxury/new-york-condo-100-million/
"The buyer, whose identity has not been revealed, dished out more than $100 million ($100,471,452.77 to be exact) for a two-level duplex penthouse in skyscraper One57 in Midtown Manhattan.
"According to real estate website StreetEasy, there are currently 10 active sales in the building: a three-bedroom, four-bathroom residency is listed for just under $39 million, while a five-bedroom, 5,475 square- foot condo is listed at $31.8 million."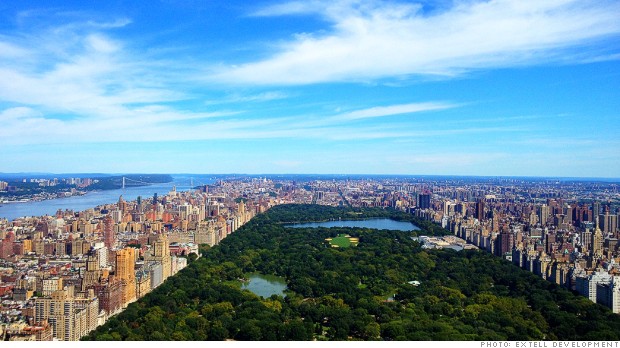 This could be a view from Stonebridge Lofts of Gold Medal Park, don't you agree?